Small talk six for this Saturday is a list of the six worst movies you've ever seen...I wish I could remember the name of the awful movie my husband got out of the clearance bin at Hy-Vee the other day...it would definitely make the list. Oh well, here goes...
1.
Seriously...this is horrible...and I really like Luke Wilson but good grief. What makes this one #1 in my mind is that my husband loved it and still walks around quoting it at times. "But honey, it's got what plants crave..."
2.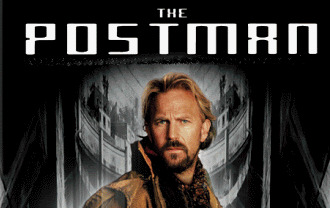 The only redeeming quality of this movie is that it had Tom Petty in it.
3.
I'm a girl and this movie made the list. Long, drawn out and awful.
4.
This could have been a reasonably cool scary flick if it didn't make me totally sick at my stomach just watching the awful jiggling of the cameras. I get that was part of the charm for some people, but I get motion sickness and I hated it.
5.
You don't follow up the original "Grease" with this...seriously.
6.
Terrible, terrible movie...although it did give me a giggle that there was a character named "Janessa" in it. Otherwise, L-A-M-E.
I could probably drag this list out a whole lot longer but I've got things to do today. This stay-at-home mom got a babysitter for the afternoon and I'm getting out of the house for a while, whoohoo!!