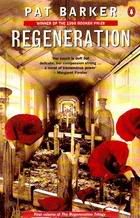 "Regeneration" by Pat Barker was kind of a slow read but was a great historical fiction about the impact of trench war in Europe and the psychological impact of PTSD that wasn't really recognized then like it is now. I have put the other two books in this trilogy in my wish list on www.paperbackswap.com.
"A Reliable Wife" by Robert Goolrick. I read this book in one night. Also a historical fiction, a woman with a past answers an advertisement looking for a wife placed by a man with a past. How their lives intertwine is a definite page-turner, and it was a great love story with a powerful theme of ultimate forgiveness.
"Witch & Wizard" by James Patterson (umm wow the picture is big but I can't figure out how the heck to resize it, sorry) This is the first installment in a new young adult series by James Patterson. A brother and sister who find out they are a witch and a wizard are imprisoned by a "new order" government. I think this series is going to be worth keeping up with.
Last night I started "A Lesson Before Dying" by Ernest Gaines and got about a quarter of the way through it. So far I've added a couple books to my original reading list but I think I'm keeping up pretty well...